Wednesday, 20 April 2016 10:35:59 AM Australia/Sydney
Wednesday, 13 April 2016 12:00:00 AM Australia/Sydney
Thursday, 14 January 2016 12:32:42 PM Australia/Sydney
David Bowie's body cremated in New York, say reports
Ceremony took place soon after singer's death, avoiding a funeral service in line with wishes of deeply private star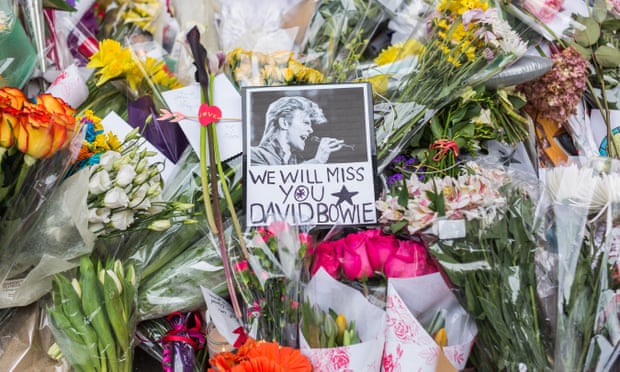 Flowers at a makeshift memorial outside the apartment building where David Bowie lived in New York. Photograph: Li Changxiang/Xinhua Press/Corbis
Read More
Tuesday, 8 December 2015 11:06:55 AM Australia/Sydney
Thursday, 5 November 2015 12:08:55 PM Australia/Sydney
Thursday, 2 July 2015 11:34:47 AM Australia/Sydney
Thursday, 30 April 2015 2:41:28 PM Australia/Sydney
Want to see the Boss FRV1 in action? Lookie below!
Read More
Wednesday, 29 April 2015 9:19:20 AM Australia/Sydney
Daniel's Demo of the gorgeous ESP Horizon Standard Series in Dark Brown Sunburst. This beauty is in our Bass Hill store, so come in and have a play.
Read More
Tuesday, 28 April 2015 1:00:44 PM Australia/Sydney
Look No Further. The Answer for Looping is BOSS!
Daniel demo's the Boss RC1 Loop Station pedal. The RC-1 is Boss' simplest and most user-friendly Loop Station ever, and it's heaps of fun! Check out the video below of Daniel using the Boss RC1.
http://www.belfieldmusic.com.au/boss-rc1-loop-station-pedal-rc-1.html
Read More
Thursday, 26 February 2015 10:30:33 AM Australia/Sydney
Read More